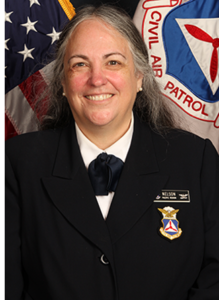 Welcome to our Pacific Region website!
Our Webmaster, Lt Col Jim Keohane, is hard at work in coordination with our PAO, Lt Col Scott Maguire, to improve our internal communications, and how we share information. In the coming months, this should be the site that everyone can go to, to find out what's happening in the Region. We're spread out, but we do have cause to interact and serve together as one. I hope this website will help us share information on both what we've accomplished and upcoming or ongoing plans. To the extent we can, our goal is to be transparent so anyone with an interest can find out what's going on.
If any of you have any suggestions for the website, or have any questions you need answers to, please pass them along.
And thanks for everything all of you do for Pacific Region. One Region, One Mission, One CAP!
Virginia Nelson, Col, CAP
Interim Commander, Pacific Region